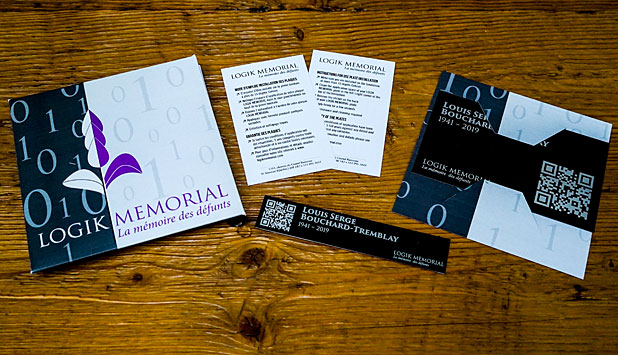 COMMEMORATIVE SERVICES and DIGITAL PLATE $299 RASSEMBLY PACKAGE
This memorial will be forever accessible at the gravesite via the LOGIKMEMORIAL digital plaque installed on the funeral monument or simply via our website. In addition to the history of the deceased, you will find all the information such as videos, photos and anecdotes that you want to share in order to leave a message to the next generation. Invite your deceased relatives and friends from different cemeteries and you can add them to the gathering link of this package.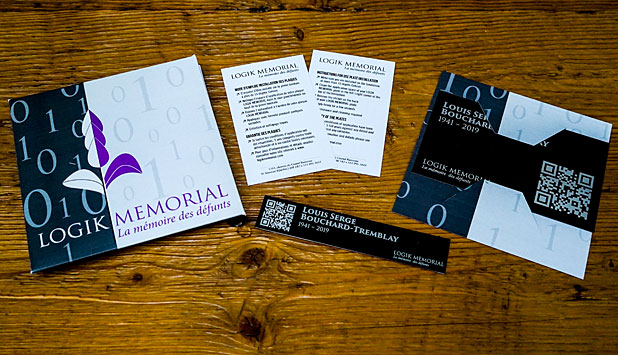 SERVICES AND DIGITAL MEMORIAL PLAQUES: UNLIMITED INTERACTIVE PACKAGE $499
This new invented way to pay tribute to your deceased loved ones, complementary to the Gathering Package, includes the most powerful way of unlimited interaction to perpetuate the memory of the deceased; Your QR code will contain all the information provided and available to the added history of the deceased, his memories, photos, videos (videos of the ceremonies, videos representing the deceased while he was alive), anecdotes to which you can add your comments or simply create one and share them with your loved ones, who just like you, will be notified by email of new activities that you can consult and comment on.
Take advantage of our unique introductory offer of up to 50% off!