I        N        N        O        V        A       T        I        O        N        S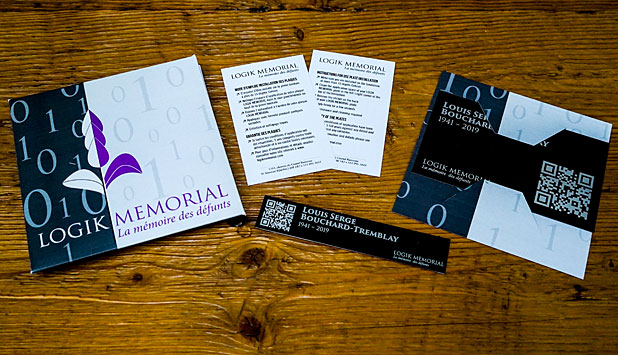 SERVICES AND MEMORIAL PLAQUES
LOGIKMEMORIAL is extremely innovative and distinguishes itself by creating digital and personalized commemorative plaques to be easily affixed on tombstones or any other desired location including the inscription of the name and birthday of the deceased, equipped with a digital code type QR (quick Reader) laser engraved, easy to install, will include all the information provided and available to the added history of the deceased, you can add your comments or simply create one and share them with your loved ones, you will also be geo-located directly to the burial place of the deceased.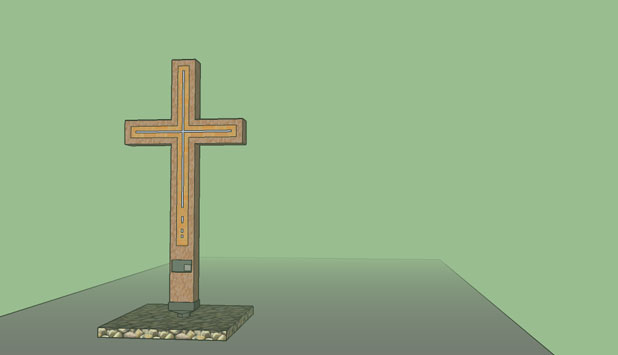 FUNERAL MONUMENTS
Specializing in Tombal Monuments and intelligent commemorative plaques for local customers in Quebec, Logikmemorial Inc. has created the modernized DELACROIX design, our first exclusive monument dedicated to individuals. The purchase of a funeral monument is an essential step following the death of a loved one. We are aware that this step is difficult and that is why we will be available when the time comes for you. Please know that we make every effort to offer you an exclusive and innovative product of superior quality.
The grave marker symbolizes the history of the deceased.
There is something stronger than death, the presence of the absent in the minds of the living.